Decleor
At the heart of every treatment are powerful Essential Oils imparting heavenly scents to relax the skin, body and mind. Beginning with a unique and relaxing back diagnostic massage, each treatment is tailor-made to help meet your precise needs.
Facial Treatments 70 mins £48.50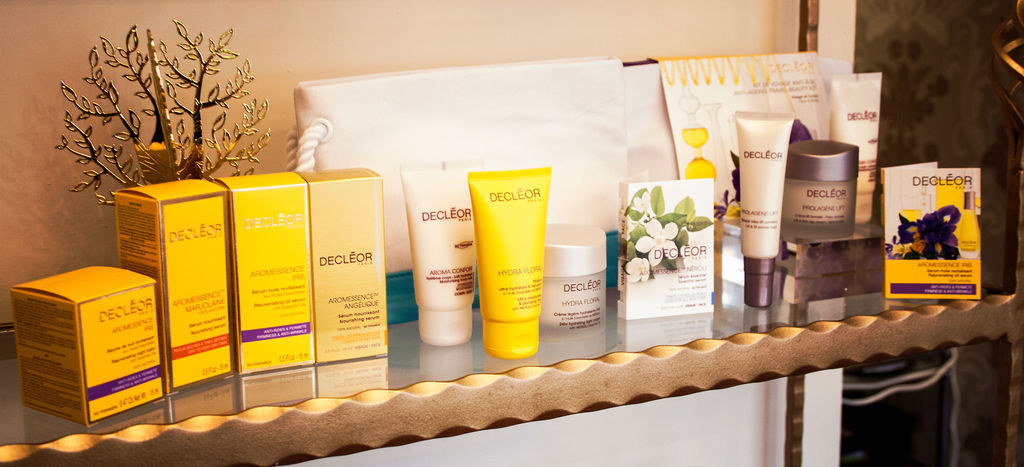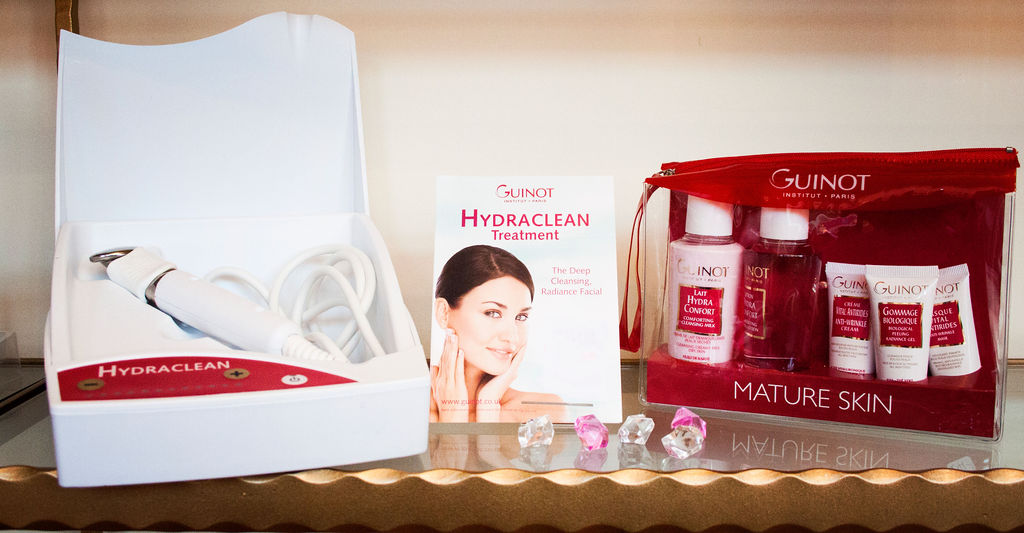 Guinot
A complete line, Guinot provides a wide range of beauty care with its philophosy being that it exclusively entrusts its brand and treatments to only beauty salons world wide. It is this synergy of professional services and skin care products that results in beautiful skin – for which Guinot is renowned. Both machine and manual facials using plant based products epitomise the greatest traditions of French skincare. Click on a treatment for more information
Hydradermie
Using a machine, fortified gels will penetrate into the deeper layers of the skin therefore giving a more balanced and healthy complexion. The gels are absorbed by gently gliding rollers over the facial contours. The high frequency section will deep cleanse, oxygenate and regenerate new skin cells. The manual massage will relax the facial features and facilitate cell exchanges. A hydrdermie offers immediate and lasting results.
70 mins £48.50
Hydradermie Age Logic
Age Logic machine based facial for intensive anti-aging
100 mins £72
Lift Summum
An exclusive skin care method that provides a firming action and immediatley attenuates signs of fatigue and ageing in the face, neck and decollete.
70 mins £55
Hydra Peeling
This facial offer visible results restoring radiance and boosts cell renewal.
70 mins £48.50
Hydra Clean
Deeply cleanses the skin using a thermoclean heated electrode to rid the skin of excess cebum, toxins and impurities.
70 mins £48.50
DETOXYGENE TREATMENT FACIAL
The Détoxygène Treatment facial is designed to detoxify pollutants from the skin. It combines an exfoliation to remove dead skin cells, a detoxifying mask and a reoxygenating massage to restore the skin's protective barrier. The skin can breathe creating a radiant glow
£48.50 70 mins
Glycolic Peel Facial
A unique resurfacing treatment which combines Glycolic Acid and pomegranate enzymes for optimum effect. Glycolic is the smallest of the fruit acids therefore it can penetrate deeper for the best results. This deep clearing facial peel relieves congestion, sun damage and fine lines. For best results do the special offer course to boost collagen production and induce radiance and luminosity
Course…buy 3 get one free...
An intensive course in one of each of the 3 strengths designed to be taken 7-10 days apart for optimal results  
£97 
Individual Facial
70 mins £48.50
MICRONEEDLING FACIAL
Microneedling works by encouraging your skin to make more collagen. The idea is that pinpricks from the procedure cause slight injury to the skin and that the skin responds by making new collagen-rich tissue and renewing itself. This new skin tissue is, in turn, more even in tone and texture. It's normal for the skin to lose collagen via age or injury. By encouraging the skin to make new tissue, there may be more collagen to help make the skin look more radiant. You also get to take your roller home with you to carry on the effects over the next couple of months.
£60    70 mins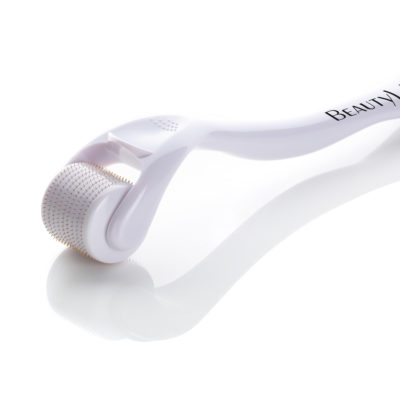 Guinot
Hydradermie Lift – A machine based instant lifting face treatment by stimulation of the facial muscles giving them new tone. This beauty treatment "lifts" the features and redifines the facial contours. Starting with an intensive 6 treatment course over 3 to 5 weeks to kick start the toning process you then maintain with a regular monthly treatment – intensive course.
Buy 5 get 1 free £168.50
Individual Facial 70 mins £48.50
Delux Synergy
Mini Hyrademie Lift and LIFT SUMMUM Facial resulting in both firmness and tone giving the effect of an instant facelift – excellent for that special occasion
100 mins £70.00
SkinBase
A safe controlled treatment that intensely exfoliates and resurfaces the skin. Using a stream of non-allergenic crystals to remove the skins' outermost layers of dead skin cells, it leaves the skin feeling smoothand restored to glowing health.
70 mins £48.50
Discounts Available
When you pre-pay for multiple treatments*. Please ask for further details.
Loyalty Card Scheme
Receive 10% discount on your 11th visit with this card. We appreciate your custom and would like to thank you with this loyalty scheme.
Special Occasions
if you are getting married or celebrating a special event, we can tailor make a package of pampering just for you and to help you celebrate we'll offer 15% discount off the price.
Minimum spend £150
Recommend a Friend
You will both be rewarded with 15% discount when they spend £30 or more on their first visit. Please collect a card from reception.
Make a Wish Foundation
Our chosen Charity
Payments
We take Cash, all major Cards and American Express
Free Parking Available
*Cannot be used in conjunction with any other offer at No. 1 Beauty Studio. Prices correct at time of going to print and subject to change.
Opening Times:
Monday
Closed
Tuesday - Friday
10:00am - 8:00pm
Saturday
9:00am - 6:00pm
Sunday
Closed